FREIGHTS LOGISTICS SERVICES
After many years of business operation in shipping and logistics, inheriting agency network, management experience and relationships with shipping lines, airlines, global agents and certified vendors, KUL express confidently provides International Freights Sea/Air and tailor made Logistics solutions for Customers who are doing international import export and trading businesses.
In which, KUL express is providing full logistics services for Import & Export shipments (normal cargo, temp controlled cargo, project cargo), through the following shipping methods:
       1. By Ocean transport
       2. By Air transport
       3. By Land transport (Inland and Cross Border)
Below in operation:
- Domestics Transportation (Rail, Road, Sea, Air)
- International Ocean Freight and CY cargo stuffing
- Temperature Controlled
- Air Freight and Consolidation
- Cargo Insurance
- E.C.T.N Certificates
- Shipping Documents (Cert. of Health, Phyto, C/O, Fumi, Radiation)
- Customs Clearance
- Door Delivery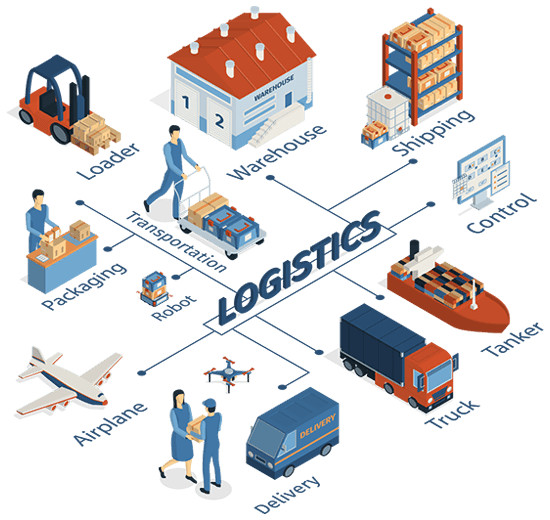 Domestics Transport (Rail, Road, Sea, Air)
We have well-equipped fleet contracts good enough to serve any clients' demands of part and/or full loads for any inbound and outbound shipments.
We accept all transport inquiries of eCommerce goods, personal goods, entrepreneur samples and original documents, auto accessories, F&B packages, containers, etc under terms Door to Door, or Door to Consolidated Hub, upon requested. 
For container transportation both inbound and outbound, we can also offer domestics transport insurance through CHUBB whose we are authorized agent for as from 2017.
Depending on your type of cargo and time requirement, we can well match each.
We offer pick up Goods/Containers from your premises, send them to Rail station, or to domestics ports, or to airport, based on our special annual corporated contracts filed with carriers. 
Our destination agent will then receive the Goods/Containers and deliver them to the booked receivers' locations. 
Our main services are within HCM and between HCM and HaNoi under term Door to Door.
What you need is just to provide us : 
- Sender's contact (name, phone, email)
- Pick up location (within HCM city)
- Time to pick up (7am-7pm, Mon-Sat, except Sunday and Holidays)
- Receiver's contact (name, phone, email)
- Delivery location (within HaNoi capital)
- Transport mode (Rail, Road, Sea, Air)
- Payment terms (Prepaid or Collect)
- Special notes (crating, gift wrapping, temp control, etc)
For senders who are not in HCM/HN city, please send Goods to any bus stations located within HCM/HN, our team will pick them up.
We accept most of cargoes with special rates and time managed. 
All of inquiries have been well served over contracts to catch up the schedule of loading/discharging at clients' nominated premises/ports. 
On-Time and Safe transport are our TOP priority.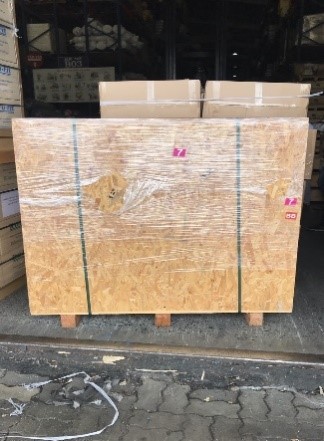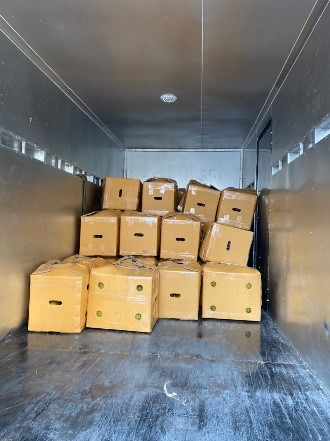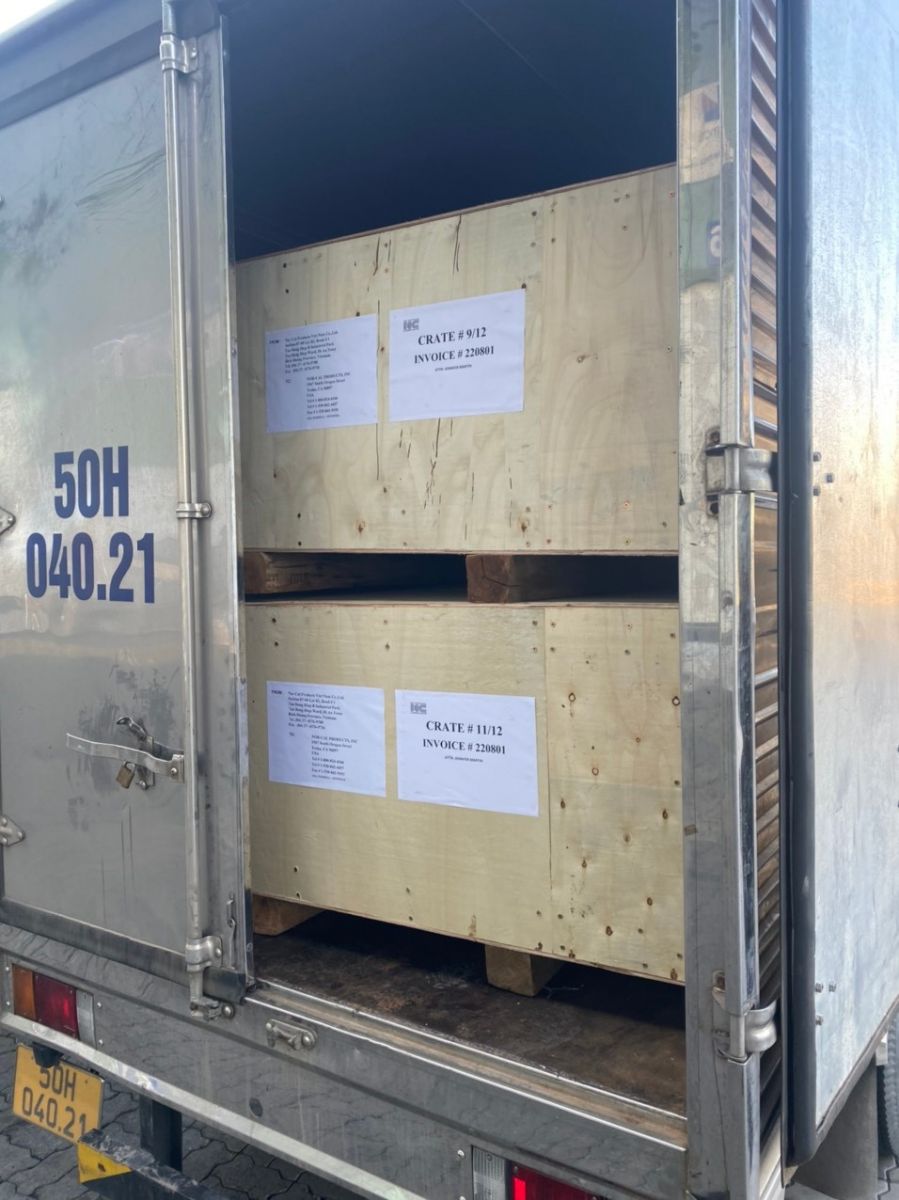 Please share us your inquiry, our team will offer you a solution. 
Int'l Ocean Freight and CY cargo stuffing
For clients who prefer direct routing to shorten transit time, we know how to help as we know which carriers to book the freight and space matching clients' budget and shipping schedule.
For clients who need to gate in the part of full of container shipments too early against booked ETD due to their warehouse space issue, we know how to help without extra cost or just with small handling fee.
For clients who prefer CY stuffing at Cat Lai (e.g Rice at B125) but it is overbooked and in waiting list, we know how to help to get bigger support of port authority or come up with solutions of alternative CY stuffing places where able to match the booking of vessel and ETD.
For clients who send LCL shipments and ask for pick up service ex Factories to Port Consolidation Hub, we know how to arrange the according fleets able to match the SI and WH cut-off.
For clients who must pick up series of empty containers at ICDs but their barge must queue in the line, we know how to help to have priority support.
For clients who based in another country need us to ship cargoes from any origin country to any destinations, we know how to help to well manage the freights remotely. 
Quotation – Booking – Container pick up – POL Customs Clearance – Documentation & VGM cut-off – Cargo cut-off – Vessel departure – Vessel arrival – POD Customs Clearance – Container delivery – Container return
For any other matters you need solutions, please tell us.
Temperature Controlled
RF containers are designed to keep the goods' temperature during transport.
We have written Temperature Controlled Notebook backed by 12 years' experience in Cold Treatment cargo.
Depending on type of Goods, the temp is differently set. 
Depending on destination ports or markets, GW is differently advised.
Please pay high attention on below important points :
Do not interrupt airflow:
- For free air circulation, leave space between cargo and doors
- Goods should not be stowed above the red line
- All air vents must be checked and set to meet your requirements
Check-list before sending the container to the port : 
- The container should be in good working status
- The generator status should be good, and the fuel tank must be full
- The temperature is set as requested
- Air vent openings are set completely
- The container is sealed
- The driver must immediately report any changes if any during transport
Right after gate-in container, the driver is responsible to check and make sure :
- The container is still in good working status
- The container is immediately plugged-in after discharged at right terminal
Specials Notes : Clients should check Air Battle Plate (ABP) inside RF containers before leaving port and/or before cargo stuffing at Port or at Warehouse. Without this plate, the temp is uncontrolled that may cause cargo damaged. Therefore, please don't start cargo stuffing without ABP but must update us directly. At per carrier's advise, this plate is usually lost during the trip when RF containers leave port to Clients' warehouse.
Before stuffing, clients make sure : 
- All four drainage openings are clear; 
- The required temperature and air vent settings are clearly stated.
When stuffing, clients should : 
- Check  for and remove damaged fruit, because it can have a negative effect on the rest of the fruit in the container; 
- The container should be opened as close as possible to the cold warehouse and the refrigeration unit should not be operated before or during stowing; 
- Only activate the refrigeration unit after closing the container.
We make sure RF Containers are completed of PTI before empty released.
Certainly, Cargo Insurance is an option that should be considered. 
You may need :
1. Recommended Refrigeration Guidelines for Fresh Fruits & Vegetables 
2. Recommended Temperature for Dairy, Fish, Meat and Other Products
While you have Fruits from Mekong Delta region, or from Lam Dong province, or you have Seafoods in VN South area, you need an experienced agent to offer solution of Freight, Logistics activities, and Valued Advice of Temp control during land and sea transportation, you can get well consulted from us. 
In addition, you may have more questions and handling experience shared, please let us know.
Int'l Air Freight and Consolidation
Clients need Air transport for rush shipments in some certain situations related to delivery deadlines, overbooked vessels, temperature-and time-sensitive items, on-demand delivery, sample shipments, or fashion items, or for special events of Christmas, New Year seasons, etc..
Clients need Air transport Courier services for international eCommerce Goods, e-packet selling from their online shops or through overseas marketplaces.
Clients need an professional agent in VN to handle all their Origin logistics activities (including pickup, sorting, wrapping, wooden/carton packing, fumigating, customs clearance/handling at airport TCS/SCSC) and loading on world class airline/courier to make sure Goods are quick delivered to their overseas end buyers.
We offer daily operation and consolidation at our cargo station for daily flight to both our overseas cargo hub and to destination airport. 
We also accept Fruits, Trees, Seeds, Cake, Cosmetics, Garments, Foods, plucked Zither, Wine, and other special goods beside eCommerce Goods, commercial Goods, and basis personal Goods.
We have been providing this service in years to serve our clients both local/global entrepreneurs and individuals/sole traders for both domestics and international shipments. 
Our well-trained and experienced team will create solutions customized for each case so that clients will have options of cost saving but safe & quick delivery.
You may need more details and further support with a efficient solution, please discuss with our team.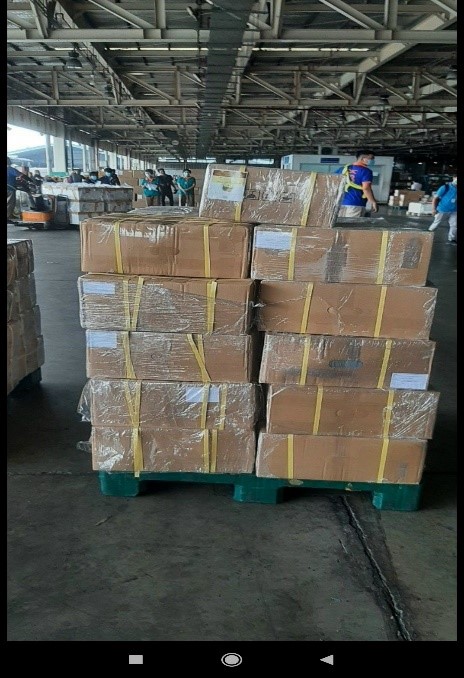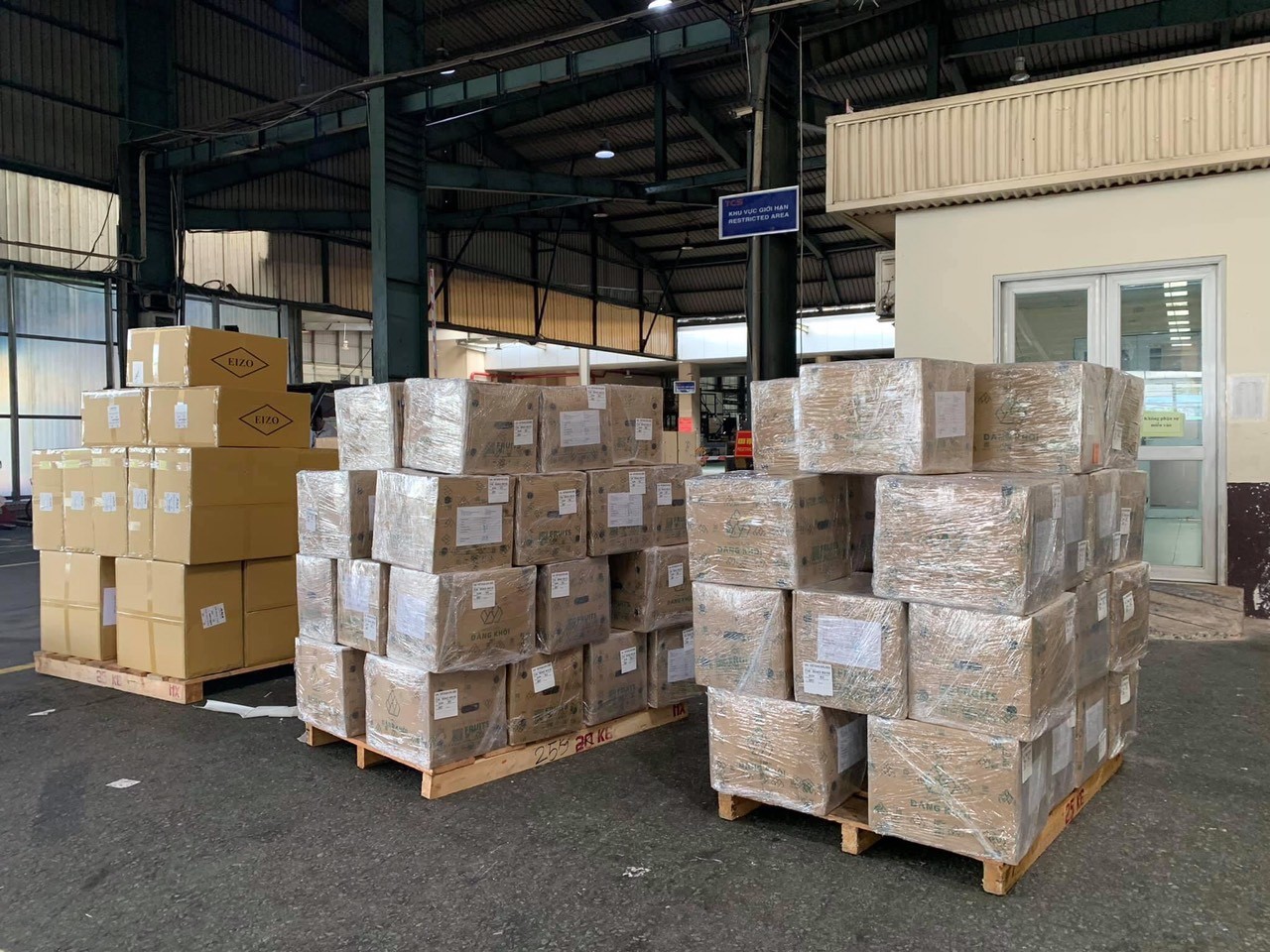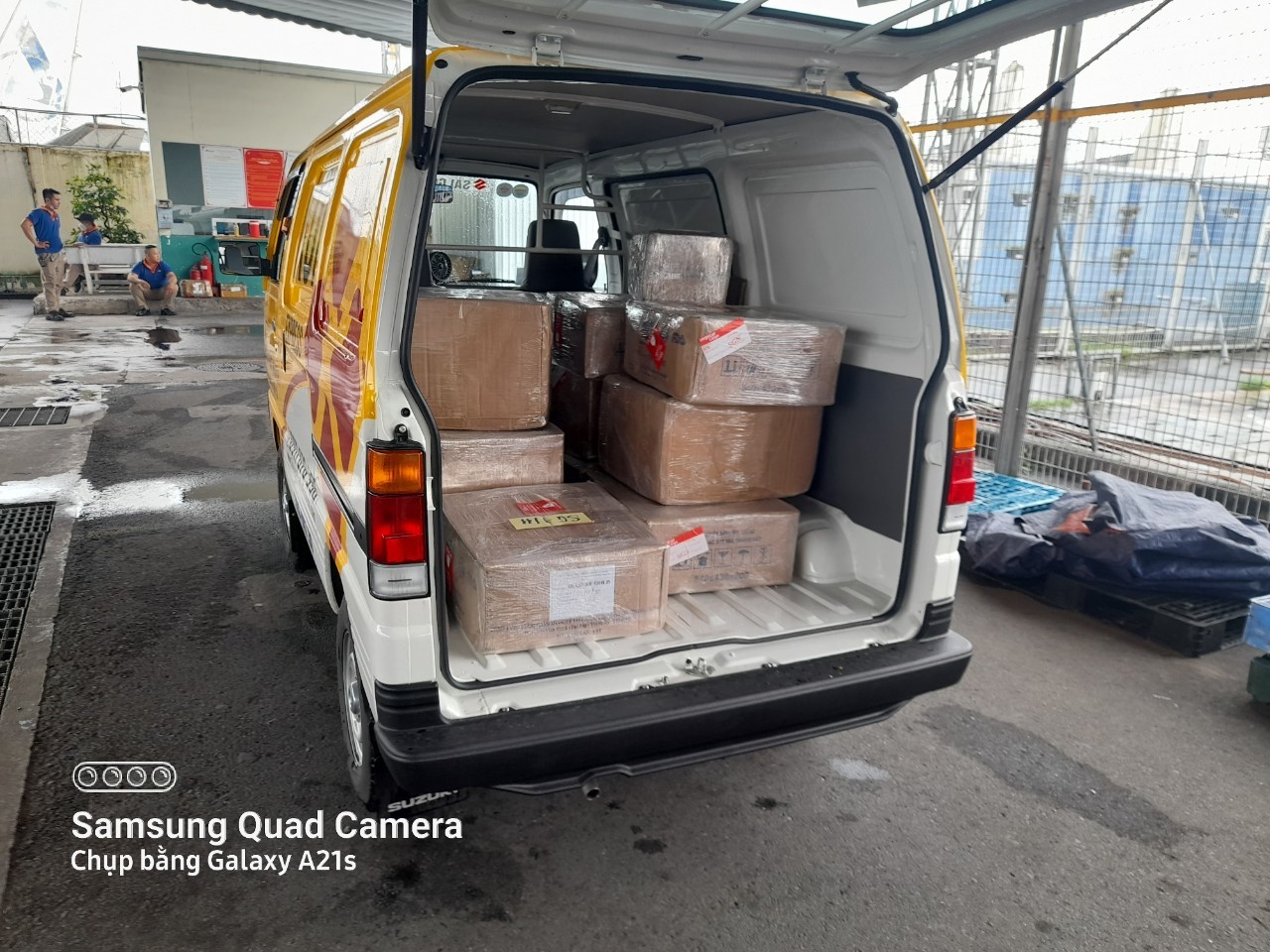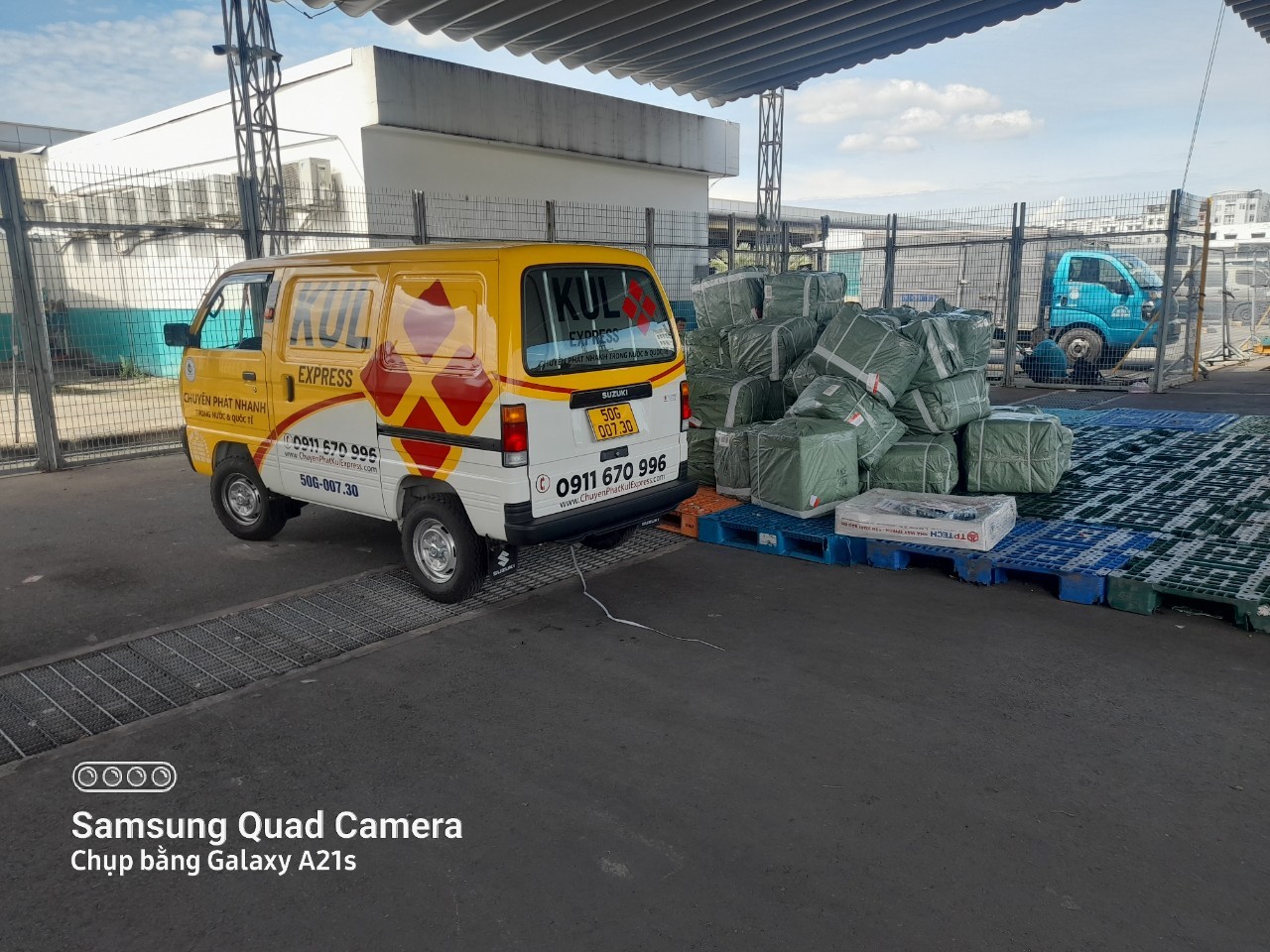 Cargo Insurance
Most of business owners want to have their shipments covered. 
According to CHUBB (www.chubb.com)
With thousands of competitors around the world, it is a real challenge to stand out from the competition.
Let's start by clearing up a common misconception, according to CHUBB – the difference between Freight Liability and Cargo Insurance:
- Freight liability : If there is no cargo insurance in place, the shipment of your customer is subject to your standard trading conditions, where limitations of liability and exclusions apply.  In the case of a loss to the goods under your responsibility, the compensation will be determined by the trading conditions. Hence, your customer may not receive full settlement, due to limitations (e.g. per kilogram or package) or even worse, the claim might be rejected due to exclusions (e.g. act of God or war). In addition, your customer needs to provide evidence that you are legally liable for the loss that occurred.
- Cargo insurance : With cargo insurance in place, your customer will be compensated according to the policy of insurance. In case of physical loss or damage to the goods while in transit, your customer will be reimbursed up to the full value of the goods. Also, your customer does not have to prove that you are legally liable for the loss.
The benefits of Cargo Insurance:
As explained above, offering cargo insurance is a real benefit for your customers as their cargo is fully protected from loss or damage during the freight movement process if an unexpected event happens.
Cargo insurance is fully necessary for the following reasons:
- Difficult to claim any problem against air, road, rail or sea carriers
- Existing major hidden cost associated with the handling of cargo claims
- It removes conflicts with shippers when cargo is lost or damaged
- It removes uncertainties for shippers
- It creates goodwill with shippers
About Chubb : Chubb has both general insurance and life insurance operations in Vietnam. Its general insurance operation in Vietnam (Chubb Insurance Vietnam Company Limited) offers specialized and customized coverages for Property, Casualty, Marine, Financial Lines, Energy & Utilities, as well as Accident & Health. Chubb has more than 200 offices and agent worldwide to serve Marine Cargo Insurance business, and also developed their product of Marine Cargo Insurance in Vietnam as from Sep 2017, till now they have increased their market shares remarkably. 
We're offering Insurance Clause A both Single Shipment & Annual Policy. 
               Use our simple formular to know your shipment Premium fee : 
               Premium fee = Declared Cargo Value x Premium Rate x 110%
Our team have served different types of export and import cargoes including Agricultural products, Industrials products, Rubber, Cements, OOG & project shipments, etc till now. We commit to offer Reliable, Simple But Fast services to every single shipment under Single or Annual Policy:
- Insurance Policy issued over Chubb's Cargo Advantage® online system
- The Insurance Policy has validated world-wide
- No amendment fee after Original ones issued
- Issued Insurance Policy is Encrypted
- Single or Annual Policy can be bought to get shipments insured
- Upon any problems, Chubb's team worldwide can handle within 15 days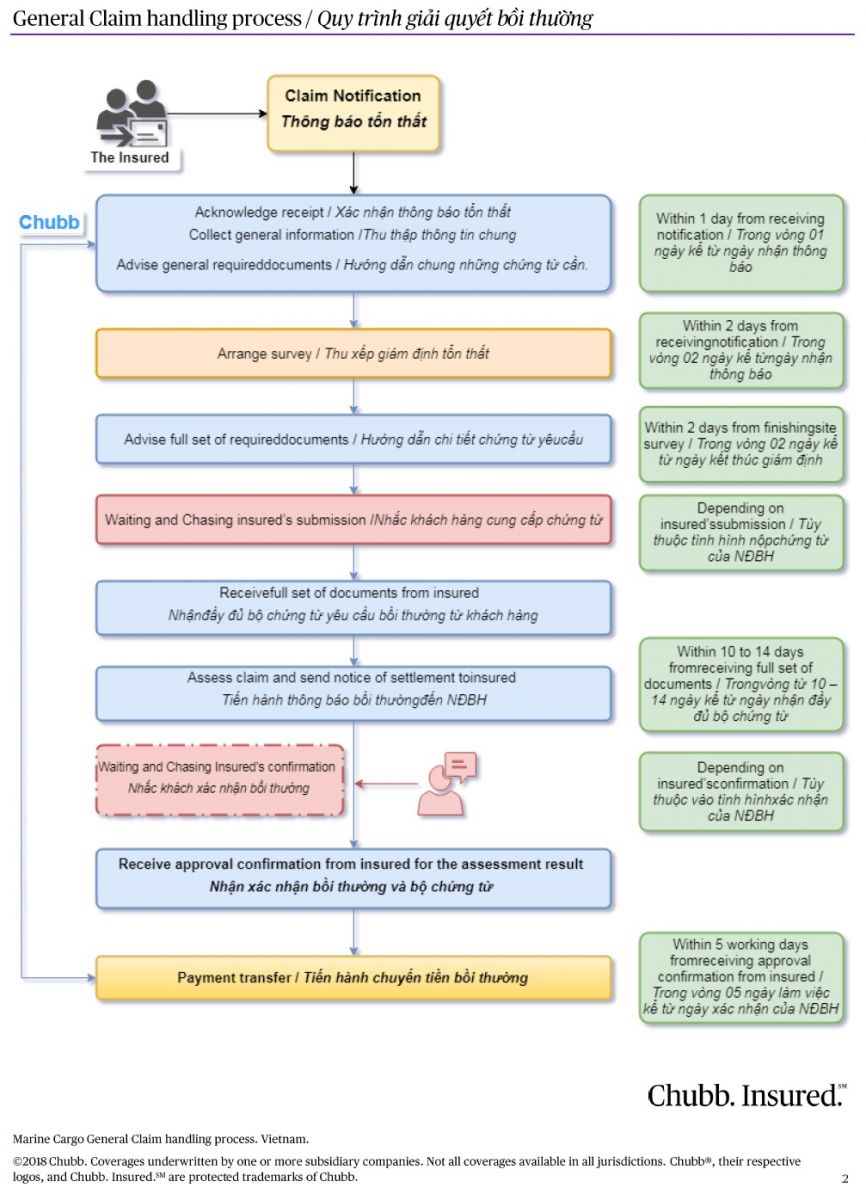 In order to have further understand about our Cargo Insurance services of CHUBB, kindly discuss with our experts.
E.C.T.N Certificates
You have shipments from VN to African countries, please make sure you must have one of ECTN (CNCA, PSI, BSC, BIETC, FERI) certificates in order to clear customs and avoid penalties and/or seizures. 
What kind of this Certificate ?
For shipments to Africa, in shipping industry, this Certificate is the loading certified document containing full details of the involved parties, shipping information, the goods exported and the relevant values. It must be applied and be available before shipment berthing Port of Discharge. 
Amendment application for Certificate validated is Depending on Destination country policy, and it will be subject to amendment fee if approved. For this reason, we would like to advise you please carefully check the Draft of Certificate before confirmation.
The basic process to apply Certificates:
- You send us your Shipping Documents.
- We will check, apply then provide you Validated Certificate
- We assure services promptly, accurately and confidentially.
These Certificates must be applied at Loading port and their numbers must be shown on B/Ls according to requirements of some carriers. 
We are proudly offering excellent services of these Certificates professionally as from 2012 for many Dry and Reefer shipments from Vietnam to African countries.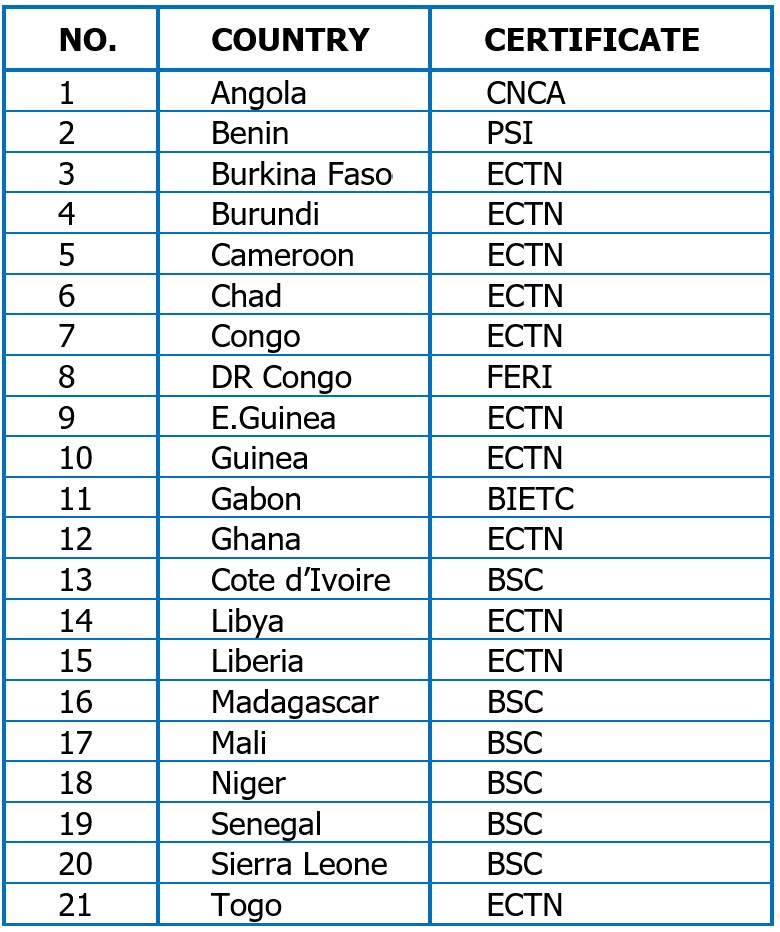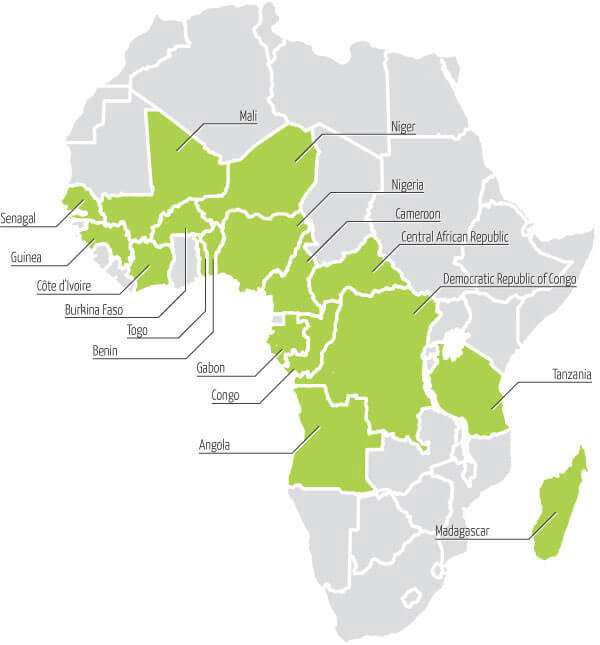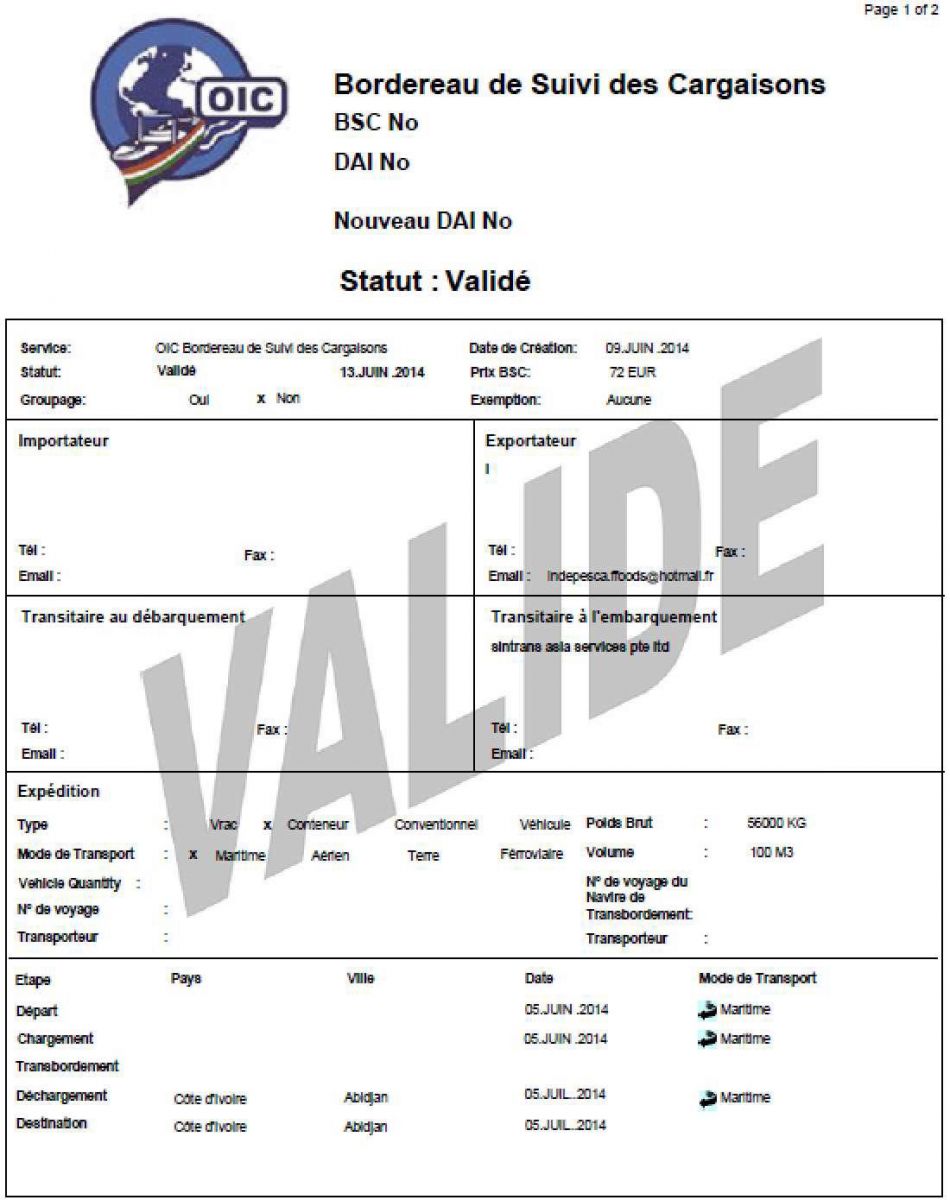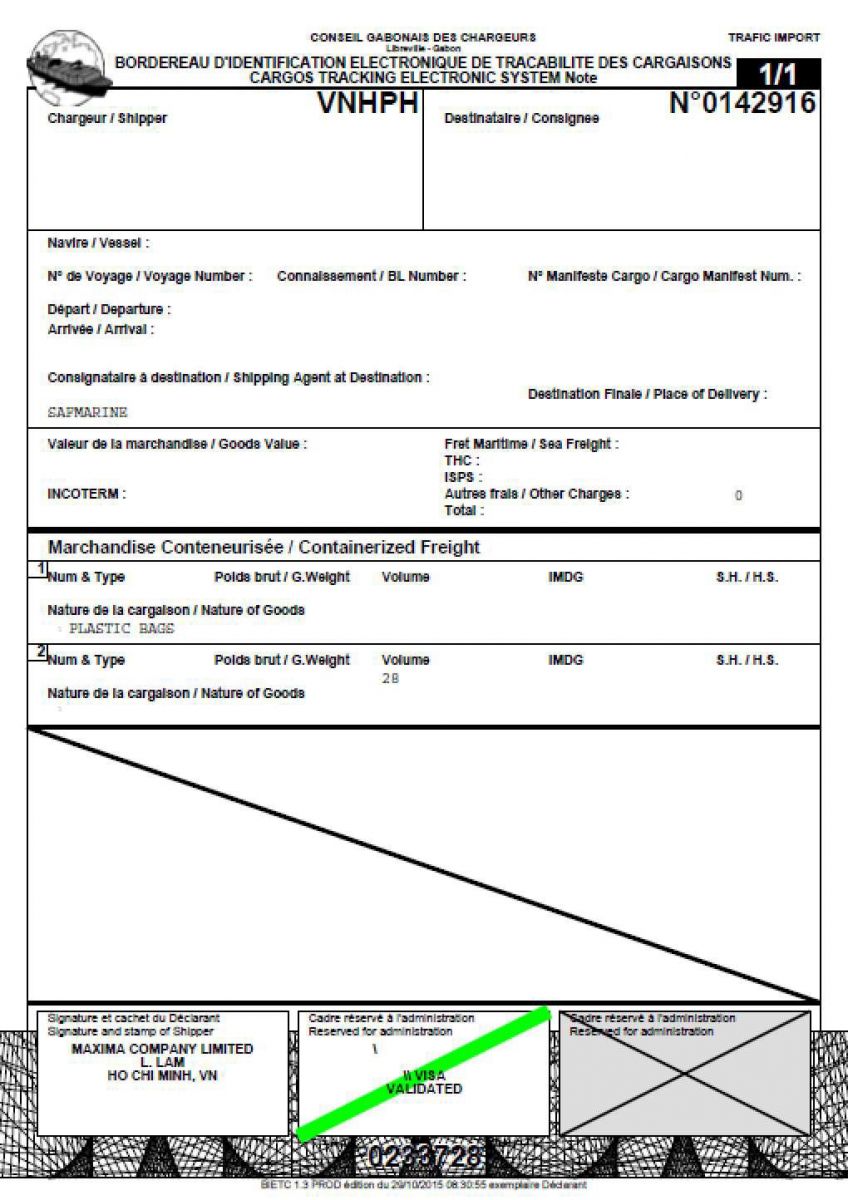 You are looking for a professional agent of issuing ECTN, you please raise your specific inquiry to our team. 
Shipping Documents support
Are you concerning about what shipping documents mean to your international shipments? While there are some compulsory documents, there are still some depending on shipment's destination, type of goods, consignee's request, etc. 
Don't worry as we are here to help you know well exactly which documents required when shipping your freights both export and import. 
After operating thousands of shipments as from our 1st day of business, we have handled all these documents to support our clients' shipments.
| | | |
| --- | --- | --- |
| Type of Documents | Leadtime | Services Fee |
| Purchasing Order | 1/2 day | Free |
| Sales Contract | 1/2 day | Free |
| Commercial Invoice and Packing List | 1/2 day | Free |
| Certificate of Origin | 1-2 days | Check |
| Certificate of Phyto-Sanitary | 1-2 days | Check |
| Certificate of Health  | 1-2 days | Check |
| Certificate of Fumigation | 1-2 days | Check |
| Certificate of Radiation | 1-2 days | Check |
| Certificate of Quantity / Quality | 1-2 days | Check |
| Certificate of Cargo Insurance  | 1-2 days | Check |
| Certificate of ECTN for shipments to Africa  | 1-2 days | Check |
| Customs Declaration | 1-2 days | Check |
| Shipper's Shipping Instruction (S/I) | 1/2 day | Free |
| AES/AMS/ISF filing | 1-2 days | At Cost |
| Bill of Lading & Air Way Bill | 1 day | At Cost |
The leadtime is important especially for Air shipments and for Short-haul Ocean shipments (Intra Asia) with transit time 2-3 days. Our team understand how this critical tasks are. We get it well done. 
Customs Clearance
For any shipment import or export, Customs Clearance is the required and top important step of the shipping process. All the goods must be declared to the customs. And we know how to get it done smoothly. 
You are concerning about which customs clearance documents required for import or export shipments, and duties/taxes to pay for the destination government, and how to do/declare for special shipments such as cosmetics, fruits, machines, exhibition goods, temporarily import/reexport, temporarily export/reimport, repaired machines, damaged machines, project shipments, etc. Our experience is your right solution. 
After years in operation, we have found that the most concerned case happened to customers is the export shipment being returned to Vietnam due to some reasons of quality, damage, payment, new import regulations, import license, etc. Especially reveresed reefer shipments that required quick process to avoid/minimize demurrage and plug-in charges.. Please don't worry and just leave all to us to handle. We are an expert of handling Reversed Shipments to Vietnam.
All required documents will be submitted to customers to check and sign. 
Door Delivery
Based on our worldwide agency network, we are proud of bringing Door to Door service to our customers who have import/export demand of shipments by FCL, LCL or by air. 
There are many steps in door delivering process that requires experienced and skilled logistics company who can help offer :
- Several shipping options
- Consulting HS code/shipping marks/labels
- Calculating quantity of cartons/boxes to load into container
- Saving shipping cost
- Avoiding demurrage/detention charges
- Shortening transit time and customs clearance
- Keeping track of the shipments
Our customers just simply provide us shipment details, shipment plan, designated receiving location/address. We then take care of all with all-inclusive shipping services fee (under term DAP: Delivered at Place) of :
- Pick up from Shipper's location
- Shipping documents
- Customs clearance both sides
- Cargo Insurance (Chubb)
- International Freight transport
- Local charges/surcharges both sides
- Door Delivery at destination (except destination duty/tax)
That's the work we have done weekly so far.